Note: These playoff match-ups are based on current point totals for teams and are subject to change by the end of the regular season.
It's that time of the season as the NHL playoffs are beginning to start soon. As the newly introduced Wild Card makes things murky, it's always interesting to see what matchups occur and if a team can pull a "Cinderalla-esque" run such as the 2011 Los Angeles Kings.
So it's time to delve into the current standings and see how teams will really fair in the arguably one of the best sports tournament known to professional sports.
Eastern Conference
Boston vs. Detroit
Although there isn't much of a traditional rivalry here, the Boston-Detroit series can still be pretty entertaining. The only question is if Detroit can get healthier by the time of the playoffs. Already Henrik Zetterberg has stated that he should be ready by the post season time.
The Bruins, on the other hand, are nearly unstoppable. They just came off a 12-win streak and have dominated the Eastern Conference in terms of points and out playing teams. If Detroit can't get healthy then Boston will mow through them but either way this series is going to Boston unless Detroit pulls a 2010 Philadelphia Flyers and beat the Bruins.
Predicted winner: Boston in 5
Montreal vs. Tampa Bay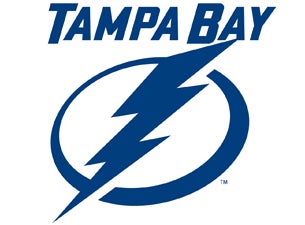 For the record no one thought Tampa Bay would make it to the post season, after losing Steven Stamkos for three months, and untested goaltending but here they are. They have a young core who has experienced winning at the AHL level. Tampa is getting better and better by getting points in their last 8 games straight.
Montreal has the experience of the post season and a great defenseman in P.K. Subban. However, their gold medal goalie Carey Price has been injured off and on and they have had to rely on Peter Budaj in net. While Budaj is a serviceable backup, the Habs will need Carey Price to be in this series.
Predicted winner: Tampa in 6
The upstart Blue Jackets have something going this year. They have  their own players playing well and Sergei Bobrovksy hasn't missed his step since winning the Vezina and can steal games. They haven't played Pittsburgh well but that can change as the postseason means anything goes.
Pittsburgh looks lost right now and have had a closed door meeting to address their "lack of effort." The early juggernaut has lost F Evgeni Malkin for three weeks and D Paul Martin still isn't back from injury either. Hart candidate Sidney Crosby will have to step up along with Chris Kunitz to make up for Malkin's offense.
Predicted winner: Pittsburgh in 6 as Columbus will give it a run and the hockey media will freak out.
Philadelphia vs. New York Rangers
Now this is a rivalry. These teams have some bad blood between them and have both entered into the playoff picture solidly after both being counted out in December. The Flyers look like they can play with the best of them depending on their goaltending. Steve Mason has a .91 save percentage right now but earlier this year, he kept it at a solid .880.
The Rangers traded for Martin St. Louis from Tampa Bay and he has yet to pot a goal. The rest of the team has been able to pick it up for him as they have won four in a row. Henrik Lundqvist is playing outstanding per standing operating procedure.
Predicted winner: Rangers in 7 as Mason crumbles in a well fought series.
Western Conference
San Jose vs. Minnesota
San Jose is playing really well. Brent Burns moving to forward has really given this team a multifaceted look. However, the Sharks usually tease fans by being the tantalizing pick but they have lived up to it this year in the regular season now they need to show it in the post season.
Minnesota is squeaking into the post season as both of their starting goalies have been injured and have been considered out for the season. That being said, they have a chance much like Detroit in the East to pull off a miraculous run. As long as Ryan Suter doesn't get injured, they have a fighting chance as he plays nearly thirty minutes a night.
Predicted winner: San Jose in 5 as the Wild just don't have the talent to keep up with the Sharks.
Anaheim vs. Los Angeles
The Ducks are an interesting team as Jonas Hiller has been phenomenal in net for them and looking at a new contract. However, they are still essentially a one line team and don't have any depth. The Kings have similar issues in terms of offensive problems but most of that stems from the style the Kings play. The Kings did pick up Marian Gaborik to help but Mike Richards hasn't gotten hot yet.
Predicted winner: Kings in 7 as they have the more balanced team and Darryl Sutter will outcoach Bruce Boudreau one line team. But it will be a tightly played defensive game.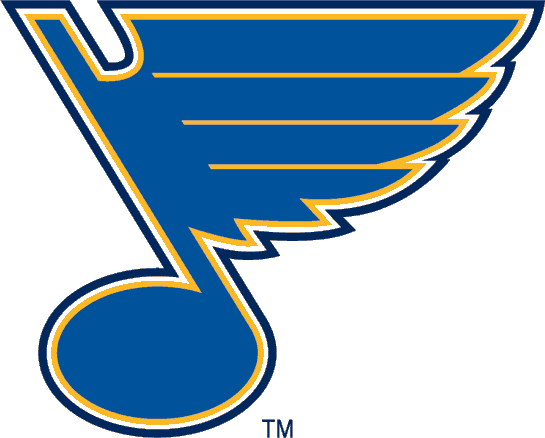 St. Louis vs. Phoenix
Phoenix goalie Mike Smith is injured right now and they are going with a rookie in net. He should be back in time for playoffs but will probably have a little bit of rust.
The Blues have been punishing teams all season much like Boston and now equipped with Ryan Miller are poised to go deep. They are currently running away with the President's Trophy and Alex Steen has been on fire essentially.
Predicted winner: Phoenix will be singing the Blues as St. Louis wins this in 4
Chicago vs Colorado
The Chicago Blackhawks may not have Patrick Kane right now and they are not playing as well as they did last year but they are still a force to be reckoned with. The only issue is the consistency of their goaltending as they have enough offense power to take care of themselves.
Colorado is an interesting team as they like the Lightning were an unexpected contender. Their biggest concern is their goaltending as Patrick Roy has had to pull Semyon Varlamov a few times this year and their defense can be suspect at times. They do have great talent in Ryan O'Reilly, Gabriel Landeskog, Nathan MacKinnon and company to help on the offensive side.
Predicted winner: Chicago in 6, Patrick Roy tries to break the United Center dressing room.
This year's playoffs has new faces and new teams and some old ones as well. So it will be highly entertaining to see who is will be the winner and who will be the hero.