- - http://www.sportstalkflorida.com -
Warriors Put The Breaks On Their Plans For A New Building
Posted By Charles Mager On February 4, 2014 @ 3:25 PM In NBA | No Comments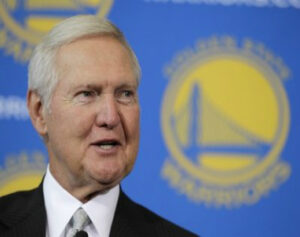 [1]The Golden State Warriors have been hoping to establish a new facility to open up for play at the start of 2017.
From the start, critics questioned the timeline (the Warriors wanted to play there in 2017), the cost and whether the project could ever even get approved.

Now, the Warriors have hit the brakes for a year on the project, reports the San Francisco Chronicle.

"It's about getting it right, not about getting it done fast," said Warriors President Rick Welts.
That's not to say that the plans have completely fallen through, it just means that this facility project must be done with caution and in a positive form to the public eye.
For more on this story visit: Kurt Helin, NBC Sports [2]
Warriors Put The Breaks On Their Plans For A New Building
by
Charles Mager
---
Article printed from : http://www.sportstalkflorida.com
URL to article: http://www.sportstalkflorida.com/warriors-put-the-breaks-on-their-plans-for-a-new-building/
URLs in this post:
[1] Image: http://www.sportstalkflorida.com/wp-content/uploads/2014/02/Warriors.jpg
[2] Kurt Helin, NBC Sports: http://probasketballtalk.nbcsports.com/2014/02/04/warriors-put-plans-for-new-building-on-pause-maybe-for-a-long-time/
Click here to print.
Copyright © 2011 ESPN Florida. All rights reserved.