USF Celebrates Rivalry Win Over Knights in OT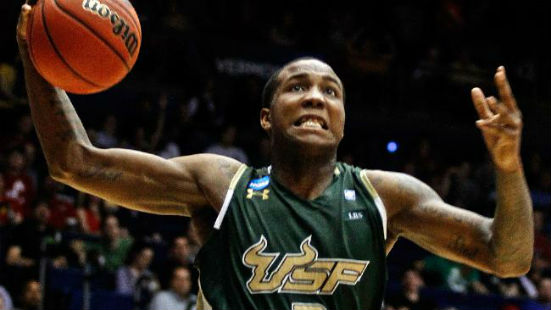 Shemiye McLendonmade a free throw with 0.8 seconds left in overtime to give South Florida a 79-78 win over Central Florida on Wednesday night.
Victor Ruddled the Bulls (12-11, 3-7 American Athletic) with 25 points andMartino Brockcontributed 17.
USF led 78-72 with 1:48 left in overtime after Rudd scored on a layup, but UCF rallied quickly.
A three-point play byCalvin Newelland a 3-pointer from Williams tied the score with 55 seconds left. After a USF miss, the Knights ran the clock down under 5 seconds, but Sykes' layup was blocked byJohn Egbunu.
McClendon grabbed the ball and was fouled as he dribbled behind halfcourt. He made one free throw and intentionally missed the second.
For more on this story visit: ESPN