UCF Adds Another Name to QB Competition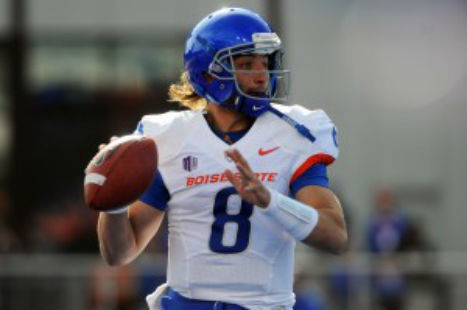 Blake Bortles will not be at the headfront of the Golden Knights in 2014 so the competition for starting quarterback is in full swing. Now, there has been another name added to the battle.
Nick Patti, a transfer from Boise State, has just been ruled eligible for the 2014 season by the NCAA. According toThe Orlando Sentinel,Patti was given a hardship waiver thatallows him to startplaying immediately instead of sitting out a season under typical NCAA transfer rules.
UCF head coachGeorge OLearyis still consideringthe quarterback position right now and according to College Football Talk, heexpects to let the competition continuethis summer, leading up to the season opener against Penn State in Ireland.
For more on this story visit: Kevin McGuire, College Football Talk