Two Different Goalies Will Start In Canada's First Two Games In Sochi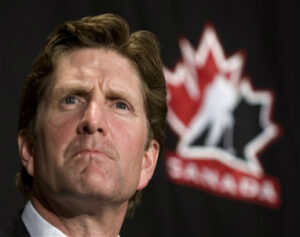 The Team Canada and Red Wings head coach Mike Barbcock's toughest decision may be who to hand the reins to in net.

Roberto Luongo and Carey Price are the top two candidates to start for Canada in Sochi, with Mike Smith seemingly a distant third.

Babcock wants to get a look at two goalies in game action before he makes a final decision on who takes the job from there.
For more on this story visit: Chris Peters, NBC Sports