Twelve Teams Interested In Espinosa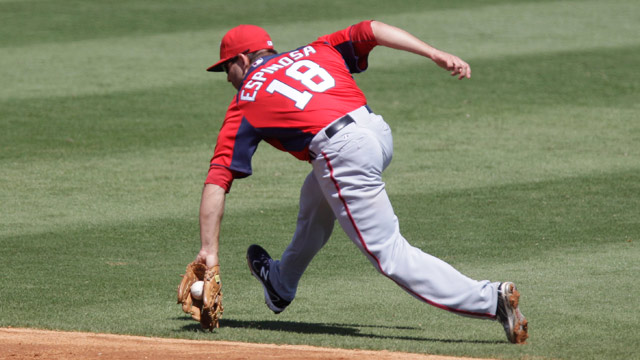 If Washington was looking to move second baseman Danny Espinosa, the club certainly would have some options.
At least a dozen teams have inquired aboutEspinosa, MLB.com has learned. But don't look for general manager Mike Rizzo to trade him any time soon. The Nats still believe in Espinosa and will not give him away simply because he is coming off a difficult season.
For more on this story visit: Fan Nation