The Super Bowl telecast is portable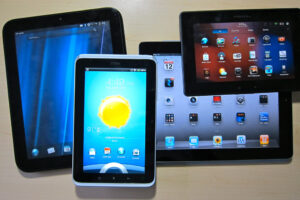 FOX Sports will provide live streaming video of the Broncos-Seahawks Super Bowl broadcast, via the Fox Sports 2 Go app as well as onNFL.com andSuperBowl.com. All threewill give you access toFoxSports livestreamofSuperBowlXLVIII. Providing fans located within the United States with an unparalleled companion experience, the livestreamwill include a host of unique and interactive online and social features, complementing the Fox broadcast of the game. Livevideoof the game will not be available to fans in the stadium onSuperBowlSunday.
For international fans,NFL Game Passoffers fans outside of the United States the ability towatchSuperBowlXLVIII live or on-demand online in HD* (certain restrictions apply depending on your country). NFL Game Pass offers full DVR controls to let fans pause, rewind and replay live and archived game action. For more information on NFL Game Pass, visitNFL.com/GamePass.
With so many tablets, Smartphones and people on the go this will likely be the most streamed Super Bowl in history.