Texans Will Most Likely Go After Franchise QB (Manziel)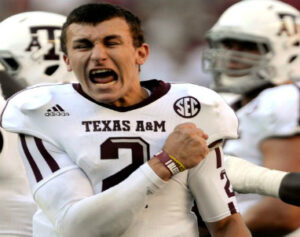 Whatever happens in the NFL draft, this much is certain: the Texans, who hold the first overall pick, are in the market for a franchise quarterback.

Whether they'll take one No. 1 remains to be seen, but Sports on Earth's Russ Lande writes that, "According to trusted sources, the Texans are initially leaning towards taking either Blake Bortles or Johnny Manziel with the top pick. Although Manziel would obviously be the choice of owner Bob McNair, [new coach Bill] O'Brien is not sold that Manziel possesses the work ethic and intangibles necessary to be the face of a franchise."
For more on this story visit: Ryan Wilson, CBS Sports