Super Bowl Sunday TV Day Planner - NFL Network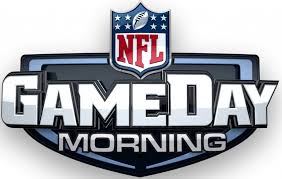 What we as fans must remember about watching television on Super Bowl Sunday this is a marathon and not a sprint so pace yourself, this will be a long day. Also, it is important to remember that Fox, ESPN, NFL Network and all involved in pre-game programming understand that for many people in the audience todays Super Bowl Game is the only football they have seen all year. These are the casual fans, and the networks need to gear their programming to add features that can reach a mass audience.
There will be plenty of the hardcore Xs and Os stuff that the hardcore fan wants but it up to show where to find it. So, as I have done for the past seven years here is my annual Day Planner, a guide to finding what to watch and where on Super Bowl Sunday.
NFL Network starts things off at 7 a.m. ET - NFL GameDay First - The start of 8.5 hours of pre-game programming on the network.
Look for Sterling Sharpe, Shaun OHara and Brian Billick to use their two hour block to breakdown the game with some key features right off the top. From 7 am to 9 am here is what you will see in order.
What will be the Broncos game plan on offense?

Who will be Broncos quarterbackPeyton Manningsgo-to guy?

How will the Broncos attack Seahawks cornerbackRichard Sherman
Then from the Seattle side you will get the following.
How will the Broncos defend Seahawks quarterbackRussell Wilson?

WillRussell Wilsonwithstand the pressure of playing in theSuperBowlin just his second year in the NFL?

How will the Seahawks wide receivers attack the Broncos secondary?
At 9 a.m. on NFL Network it will be the Super Bowl edition of GameDay Morning.
Rich Eisen,Steve Mariucci,Marshall Faulk,Kurt Warner,Warren Sapp&Michael Irvin MetLife Stadium main set
They will have over a dozen reporters all around the area reporting on a number of things. Here are the highlights.
9:00 AM ETHour
Is Seattle Seahawks quarterbackRussell Wilsonready for the big stage?
NFL GameDay Morningexamines Denver Broncos quarterbackPeyton ManningsOmaha call
The best cold weather games of all-time
10:00 AM ETHour
HowSuperBowlXLVIII affects Broncos quarterbackPeyton Manningslegacy
NFL NetworksAndrea Kremerexamines the culture of the locker room
TheNFL GameDay Morningexamine Seattle Seahawks running backMarshawn Lynchand his impact on the game
11:00 AM ETHour
NFL Network analystMichael Irvinsits down with Seahawks quarterbackRussell Wilson
NetworksMark Kriegelsfeature on why New York City is a football city, highlighting the stories of New Yorkers such asAl Davis,Howard Cosell,Vince LombardiandSonny Werblin
SuperBowlBold Predictions
12 Noon ETHour
NFL MediasMike Silversits down with Seahawks head coachPete Carroll
Feature on Broncos quarterbackPeyton Manningwriting letters to players when they retire and the impact the handwritten notes have. Includes interviews withTony Dungy,Matt Birk,John LynchandTroy Brown
In honor of Groundhog Day,NFL GameDay Morningdiscusses which underground storyline will be cast onSuperBowlSunday
1:00 PM ETHour
Stanford head coachDavid Shawjoins live to discuss his former player, Seahawks cornerbackRichard Sherman
NFL GameDay Morningprovide theSuperBowlX-factors
TheNFL GameDay Morningdiscuss trash-talking in the NFL
2:00 PM ETHour
FormerSuperBowl-winning quarterbackBrett Favrejoins the show from his home in Mississippi
NFL GameDay Morningexamines Broncos quarterbackPeyton Manningsjourney toSuperBowlXLVIII
3:00 PM ETHour
ModelChrissy Teigenjoins the show live
NFL Network analystKurt Warnersits down with Denver Broncos quarterbackPeyton Manning
SuperBowlXLVIII edition ofM&M
4:00 PM ETHour
NFL Network analystDeion Sanderssits down with Seattle Seahawks cornerbackRichard Sherman
The cast of the upcoming movieDraft Day,Kevin Costner,Jennifer GarnerandDennis Leary join the show
SuperBowlXLVIII edition ofTale of the Tape
5:00 PM ETHour & Remaining Half Hour
oNFL Network analystDeion Sandersbreaks down the key matchups ofSuperBowlXLVIII
oNFL GameDay Morningprovide theirSuperBowlXLVIII game picks
Following the game,NFL GameDay Finalis live from MetLife Stadium with postgame interviews with players and coaches, in-depth analysis and complete game highlights.