Super Bowl Sunday TV Day Planner - FOX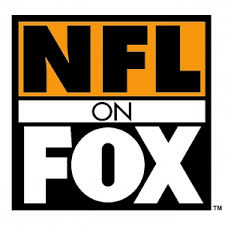 Fox is of course the home of this year's Super Bowl and they will use Fox Sports 1 for their lead up the main network taking over at 2.p.m. ET on Sunday. The game will be kicked off at 6:25 p.m ET with the broadcast team ofJoe Buck and analyst, NFL Hall of Famer Troy Aikman, with the call of the game. The sidelines will be handled by Pam Oliver and Tampa's own Erin Andrews reporting from the sidelines.
OX SUPER BOWL SUNDAY is the super-sized Super Bowl edition of FOX NFL SUNDAY, Americas highest-rated and most-watched NFL pregame show for 20 straight seasons.Co-hosts Terry Bradshaw and Curt Menefee and analysts Howie Long, Michael Strahan, Jimmy Johnson, along with NFL Insider Jay Glazer and others set the stage like no one else can in the hours directly leading up to kick-off.Included in the four-hour football extravaganza, the first bi-state Super Bowl pregame show which begins in New Yorks Times Square and concludes in New Jerseys MetLife Stadium, are several compelling features and storylines that demonstrate how connected the nations No. 1 media market is to one of the nations top sports.While much is still being planned, highlights of whats already on tap include:
LOMBARDI A Brooklyn native, the renowned head coach and general manager Vince Lombardis name is synonymous with passion for the game, respect from his players and winning on the gridiron.Rightfully, much attention is paid to legendary Lombardis success as head coach of the Green Bay Packers, guiding them to victory in Super Bowl I and II, but few outside the New York region recall his deep local roots, from his playing days at Fordham, to coaching at St. Cecilias in New Jersey and the Cadets at West Point, to the NFL sidelines in 1954 during the New York Giants mid-20th Century glory days. His Eminence, Timothy Cardinal Dolan, Archbishop of New York, hosts the feature on Lombardi, a man of faith who considered joining the priesthood early in his life and was laid to rest at St. Patricks Cathedral in New York.
NEW YORK TITLE GAMES The 1958 NFL Championship Game between the Baltimore Colts and New York Giants has been dubbed The Greatest Game Ever Played, and its credited with vaulting the NFL into the nations consciousness like never before.This game is the centerpiece of a feature dedicated to New York-based football title gameswith commentary from NFL Hall of Famers and players from past generations who recount their experiences playing for it all on the nations biggest stage.
WICKED WEATHER No one knows whether it will be 45 degrees with light winds or 10 degrees and snowing on Super Bowl Sunday, but while cold temperatures and snowy conditions could play a role in this years contest, many of the NFLs most memorable games have been played in inclement weather.Stories of these unique and unforgettable games are packaged and told as never before.
DECLARATION OF INDEPENDENCE -In a Super Bowl tradition that began in 2002, during the post-9/11 Super Bowl pregame, FOX Sports again pays tribute to Americas active military troops and veterans with a reading of the Declaration of Independence, the cornerstone document upon which America was built. An original musical composition entitled Heart of Independence underscores the reading of the documents eloquent and enduring words, with contributions from prominent NFL owners, past and present NFL superstars including: Robert Kraft; Joe Andruzzi; Matt Chatham with members of the Boston Police Department; Chuck Bednarik; London Fletcher and Art Monk; John Mara; Steve Tisch and Woody Johnson; Aaron Rodgers and Clay Matthews; Chuck Pagano, Andrew Luck and Raymond Berry; Jim Kelly and Thurman Thomas; Art Shell; Tony Gonzalez; JJ Watt, the Watt Family and the Houston Fire Dept.; and Adrian Peterson.
SUMMERALL TRIBUTE George Allen Pat Summerall, who passed away in April, was one of Americas most beloved broadcasters.Best known for his work first as an NFL analyst and then as a play-by-play announcer, his partnerships with Tom Brookshire and John Madden are legendary.FOX Sports spotlights Summeralls on-field contributions as a member of the New York Giants in the 1950s and those he made in the broadcast booth. Twenty seasons ago, Summerall and Madden gave a fledgling NFL on FOX instant credibility with the public, so it is more than fitting that FOX Sports honors and remembers Summerall this day.
RED CARPET- As weve come to know, the Super Bowl isnt just about whos playing, but also about whos attending. As has become a FOX Sports custom, FOX SUPER BOWL SUNDAY covers the red carpet-arrival of the sports and entertainment celebrities attending Super Bowl XLVIII in a manner befitting a major Hollywood event. FOX NFL SUNDAYs Michael Strahan and FOX SPORTS LIVEs Charissa Thompson chat with the big name celebrities right outside MetLife Stadium in East Rutherford, NJ, as they arrive for the big game. Strahan and Thompson also host the pregame musical performances carried throughout the show.
Once the game is underway, play-by-play announcer Joe Buck and analyst, NFL Hall of Famer Troy Aikman, televisions premier NFL broadcast team, call the action with Pam Oliver and Erin Andrews reporting from the sidelines. For Buck and Aikman, it is theirfourth Super Bowl assignment, while Oliver is working her seventh, having patrolled the sidelines for the first six FOX Sports has carried. This is the first time Andrews has worked the Super Bowl for the broadcasting network. Rules and officiating expert Mike Pereira also is available in the booth during the game to offer insight into the controversial plays and penalties. At halftime, Menefee, Bradshaw, Long, Strahan and Johnson have first-half highlights and commentary before turning it over to musical pop sensation Bruno Mars, who headlines the Pepsi Super Bowl XLVIII halftime show with special guest The Red Hot Chili Peppers.