Stamkos On Being Out Of The Olympics: 'I Was A Little Surprised'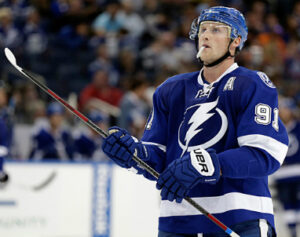 On Thursday, Steve Stamkos addressed the media for the first time since being ruled out of the Olympics, displaying a sense of disappointment over his situation.

Stamkos, who suffered a broken right tibia in mid-November, was clearly disappointed with his inability to participate in the Winter Games, saying the news caught him totally by surprise.

?I was a little surprised,? he said. ?It was a little shocking.?
For more on this story visit: Mike Halford, NBC Sports