Russell Wilson Wants To Own A Team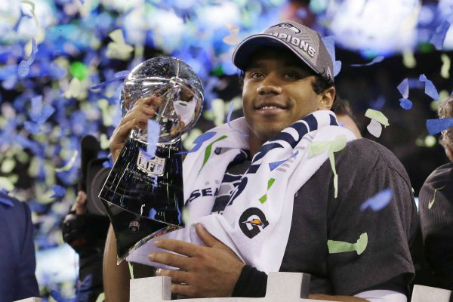 Russell Wilson already has an impressive list of accomplishments in his brief professional career -- he's a starting NFL quarterback, a two-time Pro Bowler and a Super Bowl champion.
But Wilson evidently has even grander plans for his future.
"I want to be an owner of a team one day, whether it's baseball or football," the Seattle Seahawks star said Tuesday during an interview with the Wall Street Journal. "Maybe even both."
For more on this story visit: ESPN.com