Rudy Gay Is Undecided About Going Into Free Agency This Summer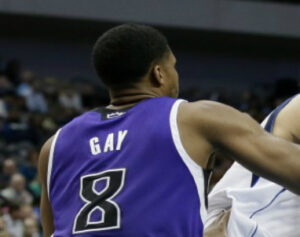 The notoriously inefficient Rudy Gay of the Sacramento Kings has changed in the California capital, averaging 20.8 points a game with a spectacular true shooting percentage of 60.8 percent (it was 46.8 percent in Toronto) and a PER of 22.2 (14.9, right at the league average in Toronto).

The question now on Gay is the one the Clash put to all of us years ago: Will he stay or will he go now?

?I?m not sure (if he?ll opt out). I have to go into the summer with my people, think about everything, weigh out the pros and cons. I don?t know yet."
For more on this story visit: Kurt Helin, NBC Sports