Richard Sherman Calls Banning N-Word 'Racist'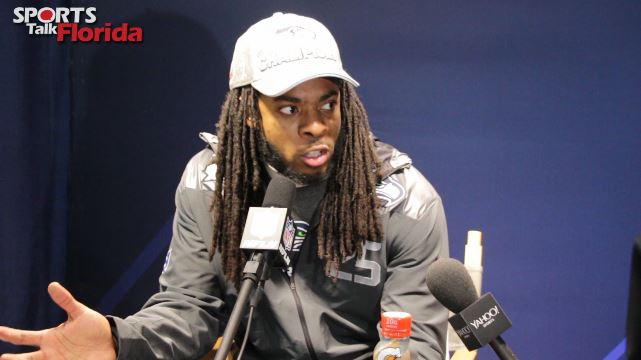 Richard Sherman does not agree with the NFL's proposed ban on use of the N-word on the playing field, calling it an "atrocious idea" that is "almost racist."
The league's competition committee is expected to discuss a rule where players would be penalized 15 yards for using racial slurs on the field. Sherman lashed out at the proposal in a recent interview with themmqb.com, which surveyed three black players (Sherman, Tennessee Titans cornerback Jason McCourty and free-agent linebacker D'Qwell Jackson) on the proposal. Two of the three were against it, with only Jackson supporting the ban.
For more on this story visit: ESPN.com