Pavel Datsyuk Returns Tonight For The Red Wings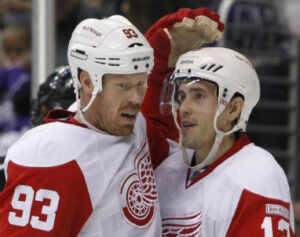 The Red Wings and Russias Olympic team are getting a big return tonight in Florida, as Pavel Datsyuk will play for the first time since the 2014 Winter Classic.

Datsyuk, whos missed the last 14 games with a knee injury, will be a huge boost to a Detroit team thats played reasonably well of late, winning four of its last seven while collecting 10 of 14 points.

Its also a great sign for Russia, as Datsyuk wholl captain the club in Sochi gets tonights game against the Panthers and Saturdays game against Tampa Bay under his belt prior to departing for the Winter Games this weekend.
For more on this story visit: Mike Halford, NBC Sports