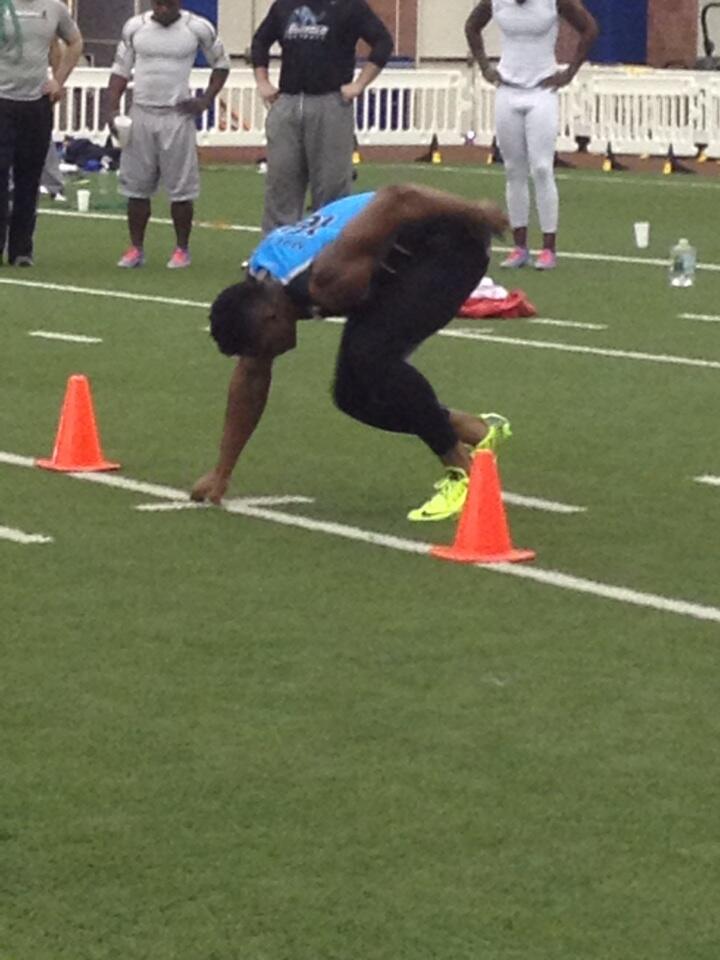 Today should have been mere formality for University of Buffalo outside linebacker Khalil Mack, a meet-and-greet with some NFL coaches and executives, mixed in with some pash-rushing drills and then he could call it a day.
He'd put up top performances at last month's NFL Scouting Combine and already appeared well-positioned to become a high first-round pick in May's upcoming draft. What more was there to show?
Apparently a lot. Mack took the field at his UB pro day Tuesday and put the icing on the cake, running a 4.54 in the 40-yard dash, bettering his already-impressive 4.65 from the combine.
Next came the on-field drills. According to Bills columnist Chris Trapasso, Bucs defensive line coach Joe Cullen led Mack in his on-field work, including rushing the quarterback and dropping into coverage, so the Bucs not only had a presence at UB today but were active participants.
I'd written about Mack this morning, and in a video I talked about him possibly falling right into Tampa Bay's lap at No. 7. With performances like that, he might not be available.