Well the rivalry between the Tampa Bay Rays and the Boston Red Sox is on in a big way. Both sides are taking aim at each other and nothing is being left out.
There is no doubt that this feud may be settled on the field, but they're played out in social media. We saw evidence of this Sunday after David Ortiz's infamous dugout phone bashing.
The Rays sent this tweet out right after the Ortiz outburst in Baltimore.
WANTED: Steel alloy telephone with Kevlar cord. Will spare no expense. Must install by Sept. 10.

— Tampa Bay Rays (@RaysBaseball) July 28, 2013
Then came this exchange after last night's game.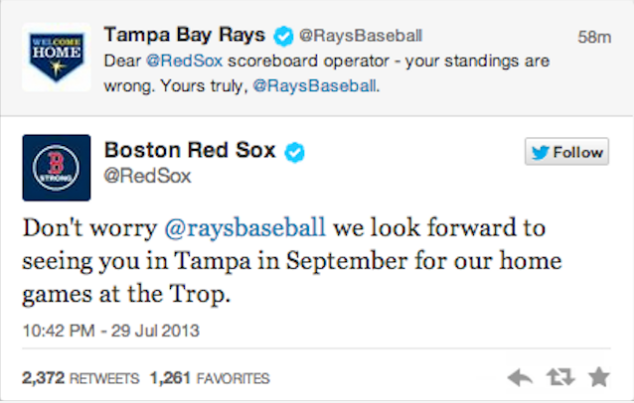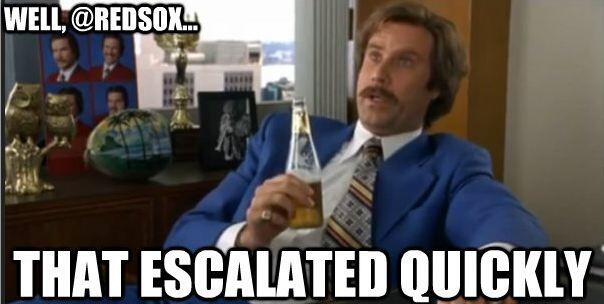 This picture was posted by the Rays soon after the Red Sox tweet.
Games played on the field will decide who wins the AL East by a Twitter war is fun.