Momentum changers in baseball are considered a myth by some. On Saturday night at Tropicana Field a momentum changing play was made by left fielder Sean Rodriguez who sprinted back to the wall to make a leaping grab of a long drive off the bat of Alfonso Soriano.
With the Rays already trailing 2-0 in the top of the 6th Soriano led off with a long drive to left that he obviously though was gone. Sean Rodriguez raced back to the wall to make a nice leaping catch. In the bottom of the inning the Rays rallied for 3 runs to take a 3-2 lead en route to a 4-2 victory.
Was this play (full video) a game changer for the Rays?
Soriano Show:
Joe Maddon said,  "Off the bat, both I and Soriano thought it was a home run. I don't know what happend. The wind..er..air conditioning pushed it down somehow"
David Price said, "I didn't think he got it that good but when I saw the replay in here and he did his hop skip and jump I figured it was 30 rows deep."
.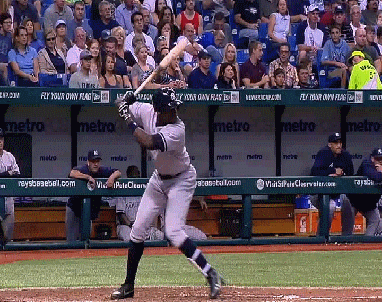 Price's Reaction
About the catch, David Price said "it was huge, there was nobody on but that's how stuff gets going. Getting back there, finding the wall, it's big for us. That's definitely 6 or 7 rows deep in New York but that's an out here"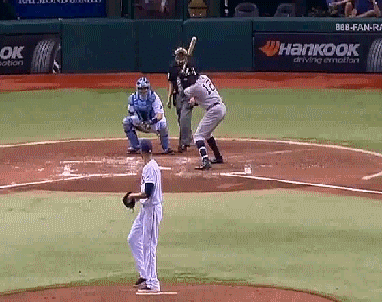 Rodriguez Thievery
Price said about the catch, "Anytime you throw a pitch that's going for a home run and then your outfielder is able to bring it back or make a good play at the wall that always feels good."