Alex Cobb Strikes Out Five Rangers Swinging Using Changeup
Alex Cobb delivered seven scoreless innings allowing only three singles striking out six and walking one. The most effective pitch for him on the afternoon was his changeup.
According to Brooksbaseball.net he threw his changeup 41 of 97 pitches (42.3%). The Rangers swung at the pitch 29 times and  failed to make contact with it 12 times.
All six of his strikeouts were swinging strikes and five of them were generated from his changeup: Shin-Soo Choo (1st inning), Mitch Moreland (2nd), Leonys Martin (3rd), Elvis Andrus (4th), and Alex Rios (7th).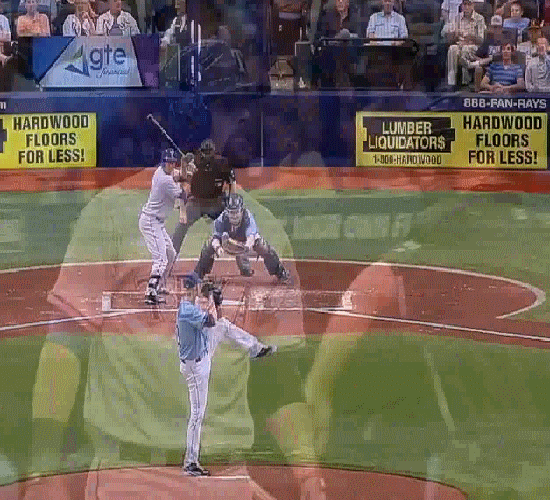 It's Too Tempting, Elvis Andrus Can't Check His Swing: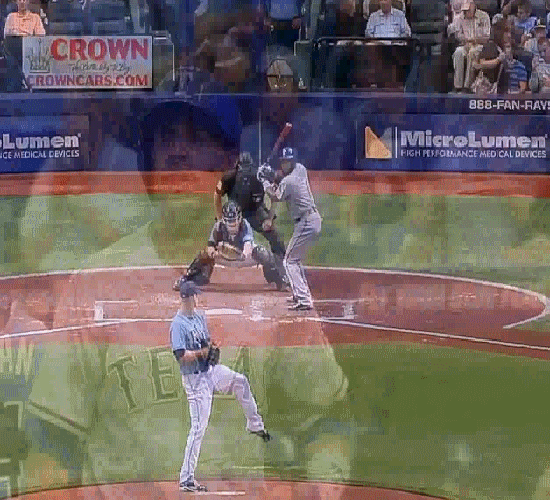 ---
---
Jake Odorizzi Early Results With Thing Two Very Promising:
Over the winter Cobb helped Odorizzi learn the new grip on his changeup which he used quite effectively against the Texas Rangers on Friday night. According to Brooksbaseball.net he threw his changeup 31 of 95 pitches (32.6%). The Rangers swung at 17 of them and failed to make contact on seven of those swings.
Of particular note were the two of his strikes out. First Shin-Soo Choo who was dispatched on three pitches and Leonys Martin. The depth of drop on each strike out pitch nearly mirrors that of Alex Cobb which shows how far along the pitch is in Odorizzi's arsenal.
Odorizzi Strikes Out Shin-Soo Choo:
Odorizzi Strikes Out Leonys Martin: