Mariners' Smoak Expecting To Start 1B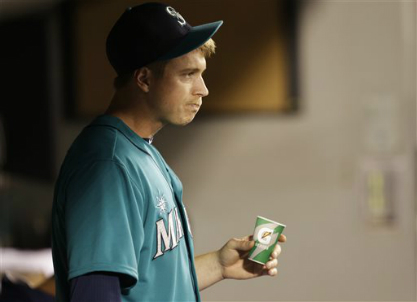 Justin Smoak says he's not threatened that new Seattle Mariners acquisitions Corey Hart and Logan Morrison will significantly reduce his playing time at first base.
"I feel like it's somewhat my job to lose," Smoak said, according to the Tacoma News Tribune. "It's always good to have more bats. After losing guys like [Kendrys] Morales and [Raul] Ibanez, you've added a couple of more [bats]. I'm ready to get this thing going.
For more on this story visit: ESPN