Lisa Swan Discusses 2014 Yankees Outlook
Earlier today on The Mariotti Show, Lisa Swan of Subway Squawkers ?joined the show to talk all things Yankees with Ryan Bass who is filling in for Jay.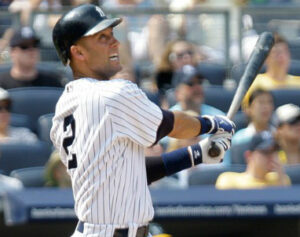 Why you should listen:?Lisa gives us her 2014 outlook for the New York Yankees as they get Spring Training underway. Lisa talks about Robinson Cano and how the Yankees can replace his?production. Lisa also talks about Derek Jeter and the farewell tour he'll?receive.
The Mariotti Show comes to you live Monday through Friday 12pm - 3pm
Lisa Swann on The Mariotti Show: February 17, 2014?