Leo Komarov Wants An NHL Return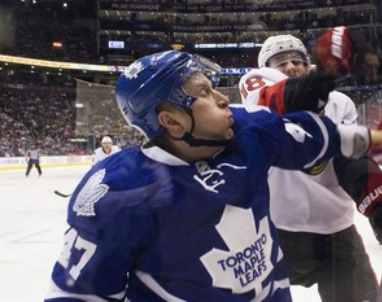 Leo Komarov will get the opportunity to play against NHLers while representing Team Finland in the 2014 Winter Games. He just hopes he won?t have to wait too long before it happens again.
Komarov spent the shortened campaign with the Toronto Maple Leafs, scoring four goals and nine points in 42 contests while averaging 14:56 minutes per game.
For more on this story visit: Ryan Dadoun, NBC Sports Pro Hockey Talk