- - http://www.sportstalkflorida.com -
Koivu Officially Ruled Out Of Olympics
Posted By Kate Reiter On February 7, 2014 @ 1:44 PM In NHL | No Comments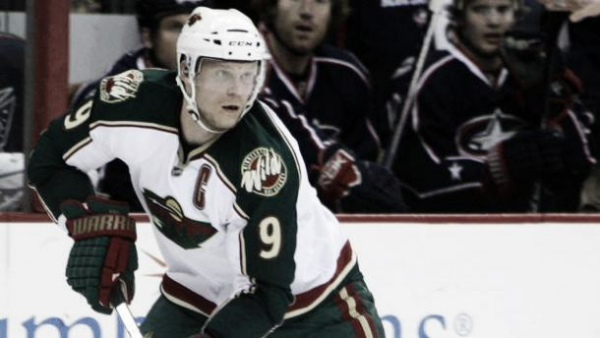 [1]
According to Michael Russo of the Star Tribune, Minnesota Wild captain Mikko Koivu will not be headed to the Olympics after not being cleared to play following ankle surgery on Jan. 6.

Koivu was injured against the Washington Capitals on January 5 and had surgery the next day so as to attempt to be back in time to play in the Olympics.

Koivu joins Tampa Bay Lightning forward Valtteri Filppula on Finland's injured list. It was announced earlier today that Filppula wouldn't be headed to Sochi after suffering a non-displaced fracture in his ankle against the Toronto Maple Leafs last night.
For more on this story visit: Joe Yerdon, NBC Sports [2]
Koivu Officially Ruled Out Of Olympics
by
Kate Reiter
---
Article printed from : http://www.sportstalkflorida.com
URL to article: http://www.sportstalkflorida.com/koivu-officially-ruled-out-of-olympics/
URLs in this post:
[1] Image: http://www.sportstalkflorida.com/wp-content/uploads/2014/02/Koivu_Wild_2014.jpg
[2] Joe Yerdon, NBC Sports: http://prohockeytalk.nbcsports.com/2014/02/07/finlands-black-friday-wild-captain-koivu-to-miss-olympics/
Click here to print.
Copyright © 2011 ESPN Florida. All rights reserved.