Ken Hitchcock Reacts To Zach Smith's Hit On Alex Steen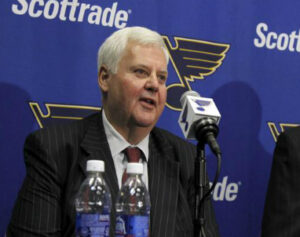 The last time the Blues took on the Senators, Ottawas Zack Smith was given an illegal check to the head penalty for a hit on St. Louis leading goalscorer, Alex Steen.

I didnt like it, Hitchcock said prior to tonights rematch, per the Post-Dispatch. It was a double-back hit. I didnt like it.

Nah, I dont think so, Hitchcock said, when asked about the possibility of retribution. I think if it was a Western Conference opponent, we might look at it differently, but these are two games we might never see these guys again."
For more on this story visit: Mike Halford, NBC Sports