Jonny Manziel Wants To Play For Texans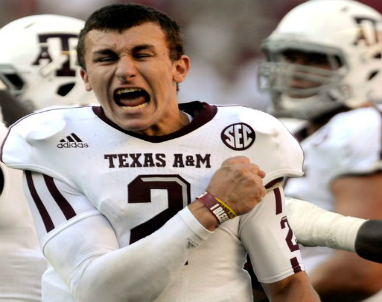 Its no secret that quarterback Johnny Manziels dream is to be the first pick in the May draft and play for the Texans.
Manziel wants to play his entire football career in his home state from Kerrville Tivy to Texas A&M and then to the Texans.
During his training in the San Diego area for next weeks scouting combine and the draft in May, Manziel said he hopes to get an opportunity to play with Texans like receiver Andre Johnson, running back Arian Foster, inside linebacker Brian Cushing and defensive end J.J. Watt.
For more on this story visit: John McClain, Houston Chronicle