- - http://www.sportstalkflorida.com -
Jonathan Martin Admits He Contemplated Suicide
Posted By Kate Reiter On February 14, 2014 @ 2:20 PM In NFL | No Comments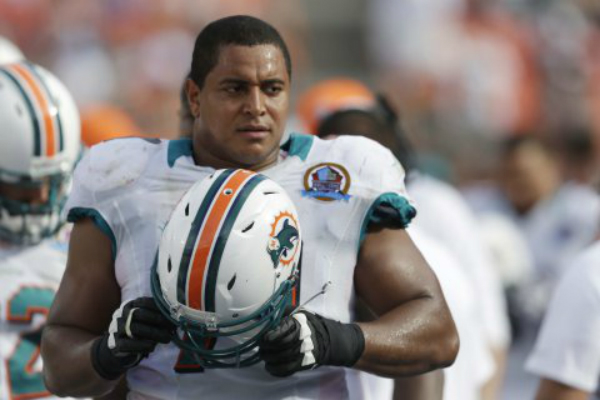 [1]
As we sift through the Wells Report on the Jonathan Martin-Richie Incognito investigation, it becomes clear that Martin felt helpless, or at least expressed that to those near him.

After enduring what he described as verbal and emotional and physical abuse from Incognito on a May 4, 2013 yacht trip with several members of the offensive line, he "seriously contemplated suicide" the following day.

It's clear that whether Incognito disputes the facts in the report or not, that Martin was deeply conflicted about his lot in life, and his workplace relationships didn't seem to be helping.
For more on this story visit: Darin Gnatt, NBC Sports [2]
Jonathan Martin Admits He Contemplated Suicide
by
Kate Reiter
---
Article printed from : http://www.sportstalkflorida.com
URL to article: http://www.sportstalkflorida.com/jonathan-martin-admits-he-contemplated-suicide/
URLs in this post:
[1] Image: http://www.sportstalkflorida.com/wp-content/uploads/2014/02/Martin_Miami_2014.jpg
[2] Darin Gnatt, NBC Sports: http://profootballtalk.nbcsports.com/2014/02/14/martin-admitted-thinking-suicide-because-of-abuse/
Click here to print.
Copyright © 2011 ESPN Florida. All rights reserved.