Jon Sciambi On The 2014 Tampa Bay Rays
Earlier today on The Mariotti Show, Jon Sciambi of ESPN ?joined the show to talk all things Rays with Ryan Bass who is filling in for Jay.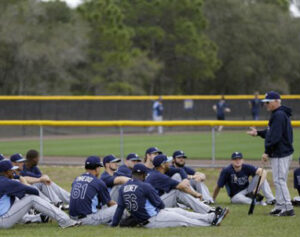 Why you should listen:?Jon talks about the Rays and what we can expect from them as the 2014 season approaches. Jon goes on to talk about David Price and if he'll be moved before the deadline. Jon also talks about the Rays starting rotation and where they rank in baseball.
The Mariotti Show comes to you live Monday through Friday 12pm - 3pm
Jon Sciambi on The Mariotti Show: February 17, 2014?