Joakim Noah Fined $15K For Outburst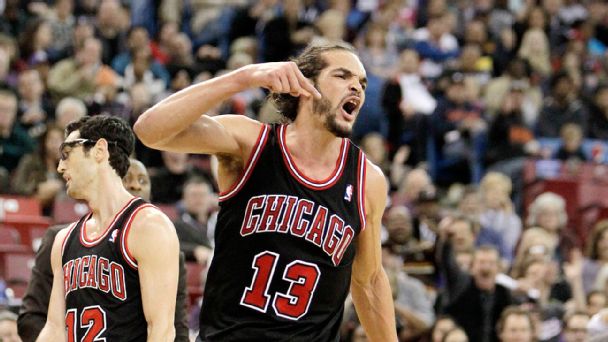 Joakim Noah was fined $15,000 after his profanity-laced tirade aimed at officials during the Chicago Bulls' 99-70 loss at the Sacramento Kings on Monday night.
Noah, who was automatically ejected in the third quarter after picking up his second technical foul, unleashed a burst of invective anger on the game's three referees, pointing at each individually and screaming "F--- you!" before being escorted off the floor Monday night.
For more on this story visit: ESPN