Jeff Van Gundy Recognizes Tom Thibodeau For His Job With The Bulls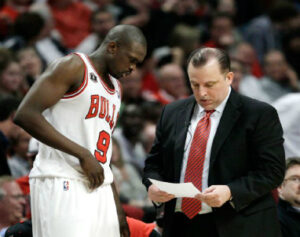 Thibodeau took over a .500 team and turned it into a 62-win squad his first year.

The Bulls play hard and defend physically, winning with a style that clearly stems from their head coach.

Jeff Van Gundy, as transcribed by ESPN Chicago:

?There?s nobody that does a better job with his team in the whole league,? Van Gundy said Monday on The Carmen & Jurko Show on ESPN Chicago 1000. ?I would suspect that he would be back for a long time."
For more on this story visit: Dan Feldman, NBC Sports