Ira Kaufman Discusses Derrick Brooks In Hall Of Fame
Earlier today on The Whitney Johnson Experience, Ira Kaufman of The Tampa Tribune joined the show to talk about Derrick Brooks and his selection to the 2014 Pro Football Hall of Fame class.
Why you should listen:?Ira talked about the speech he gave for Derrick Brooks during the voting process and what went on throughout Super Bowl weekend. Ira also talks about his attempts to try and get Tony Dungy and John Lynch into the Hall of Fame as well.
The Whitney Johnson Experience comes to you live Monday through Friday 3pm - 7pm
Ira Kaufman on The Whitney Johnson Experience: February 4, 2014?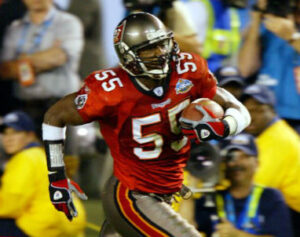 Talk with us during the show:
877-355-1040
Chat with us online:
Whitney Johnson:?Follow @Whitter1040
Gerardo Gonzalez:?Follow @GGonzalezJr