Indians Sign Michael Brantley To 4 Year Contract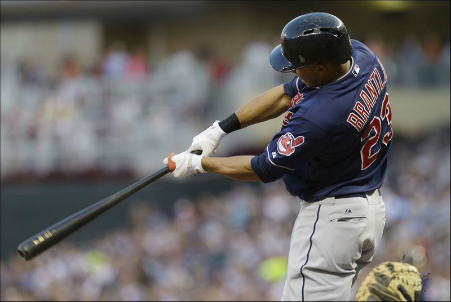 The Cleveland Indians today announced the club has signed?OF MICHAEL BRANTLEY?to a four-year contract with a club option for the 2018 campaign.
Brantley, 26, has spent his entire five-year Major League career with the Cleveland Indians since being acquired from the Milwaukee Brewers following the 2008 season. The Port St. Lucie native has been a member of the club's Opening Day lineup over each of the last four seasons since 2010 and owns a career Major League batting average of .277 (545-1968) with 100 doubles, 14 triples, 26 home runs and 212 RBI in 514 games. The reliable, hard-working Brantley has appeared in 300 of the club's 324 games (92.6%) over the past two seasons.
Source: Cleveland Indians Media