Fantasy Baseball: LABR Draft Recap I Win!
by: Jake Ciely
Im in LABR. Thats pretty quick, huh, seeing as how I was just a virgin to this prestigious experts league when we drafted February 11. Along with 14 other stalwarts of the industry, I drew the 13th pick, even after significant bribe attempts with eats galore from my deli (All In Gourmet) for Steve Gardner of USA Today. He wasnt having it apparently. So, unlucky 13? is where I began, and truthfully, I wasnt expecting to be so pleased.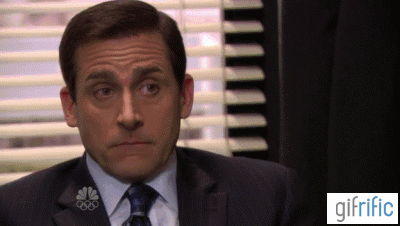 Most experts give us a pick-by-pick breakdown. Im taking a slightly different approach, as I think my draft strategy holds more value. After all, you can find player breakdowns all over the internet. Im not poo-pooing those who gave us those breakdowns. After all, I dont want to be trade blacklisted before the season starts. Truthfully, I enjoy reading all of the recaps. It lets us know what the experts were thinking for their picks and how happy or disappointed they are. It actually gives the rest of the league an edge for trades during the season. Now we know just how each owner values his players. Hmm maybe I dont want to includeanypick analysis for my draft. Okay, I still will, but hopefully, the 14 others dont read my piece!
A few years back, Grey Albright of Razzball.com wrote about the year-end stats it took to win a category in rotisserie. He based it on a 12-team league, and since were in a 15-team league, the numbers take a slight hit. Nevertheless, its still a solid barometer for what you need. The15-team expert leaguethat I ran away with last year had first place stats fairly close to Greys. For reference, here are the numbers for each category according to Grey and what took first in my league:
Runs 997/1040, HRs 257/288, RBI 970/1014, SBs 176/186, AVG .267/.279
Wins 82/99, Saves 126/153, Ks 1305/1345, ERA 3.51/3.20, WHIP 1.19/1.15
Most of the 55 categories are fairly close with a few extreme differences. It shows that your average need to win a category wont guarantee a win, and every league will have teams that exceed expectations in areas.
Strategy wise, the main hitting categories I attack are Runs and AVG. I have found that its much easier to find home Runs, SBs and even RBI throughout the season. I go after high-average guys for two reasons. First, it allows more flexibility during the draft when you grab a power/low average hitter late, and second, it does the same in season as you pick guys off the wire or make trades. I made a move late for Pedro Alvarez last year to help my homers and was able to absorb his poor AVG.
With pitching, I ignore Wins. Any owner worth his salt knows that projecting Wins is a fools errand.
Wait, why is salt defining value? Salt is one of the Earths most bountiful resources, and you can buy a five-gallon drum for about 30 cents, I think. In any case, ignore Wins and instead focus on ERA, WHIP and Ks. I always aim for low-ERA/high-K starters early, so I can keep chasing strikeouts later knowing many of those options are wilder and have higher ERAs and WHIPs.
So where did I end up? Using my starter projections, I have 1,029 Runs, 264 HRs, 991 RBI, 116 SB and about a .270 AVG. For pitching, I have 94 Wins (although, why even project these), 75 Saves, 1,351 Ks, a 3.46 ERA and a 1.21 WHIP. I feel as though I have a great shot at Runs, HRs, RBI, Wins and Ks. I need work with SBs and Saves, while I should remain in contention with AVG, ERA and WHIP. This team (on paper) appears well balanced with a few areas for improvement. Yet, in a 15-team league, you cant expect to be topping the charts everywhere especially with this group.
To make good on my promise, Ill provide insights on some picks.
Robinson Cano
Shocked! Shocked I tell you that Cano fell to 13th.
Two things about the Cano naysayers. First, well touch on the power concerns in Safeco. You know how many of Canos career home runs wouldnt have left Safeco if he hit them ALL in Seattle? Not.a.one. There are a few on-the-wall, but not a single home run would have definitively dropped inside the park. Second, the lineup? Look at the Mariners 2014 lineup and tell me that its any worse than the collection of misfit toys wearing pinstripes last year. Thought so.
Troy Tulowitzki
Just praying he plays at least 140 games. 150-plus, and Ill be doing cartwheels or whatever you want to call putting your hands on the ground and trying to jump in a cartwheel-like motion, only to fall on your knees.
Jason Heyward
Expecting Heyward to have his best season yet. My current projections: .273 AVG, 95 Runs, 25 HRs, 79 RBI, 12 SBs. Me likey.
Matt Cain
Bounce back lock of the year. Fun fact: Cains four-year average ERA before last season was 2.93. Super fun fact: Cains second half ERA last year (after his 5.06 first half ERA) was 2.36.
Curtis Granderson
Like Cano, I believe the lost power in Citi Field is overblown. In 2011 and 2012, Granderson would have lost around 10 homers (few in that on-the-wall area). Id say 74 homers over two years are still pretty dang good. While I dont expect 35-plus for Grandy, him nearing 30 shouldnt come as a shock. I conservatively put him at 24.
Brett Lawrie
There is still promise of that 2011 talent we saw with Lawrie. Interesting comparison: Heyward was slow to reach his potential too, and just before his 2012 campaign with 27 HRs and 21 SBs, he had just 14 and 9 with a .227 AVG. Im not saying Lawrie is Heyward, but dont cast him aside just yet.
Alfonso Soriano
Few, if any, players get less respect than Soriano. All he does is hit home runs. The man has 12 straight seasons with 20-plus dingers.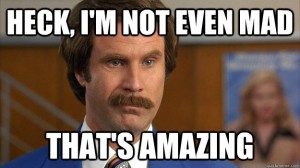 Yan Gomes
A favorite of mine. I expect Gomes to get his at-bats, and that will turn into nearly 20 home runs with 60-plus Runs and RBI.
Chris Tillman
Tillman significantly improved his strike rate on all three of his four pitches, did the same with his swing percentage and upped all four in swing-and-miss percentages. His second half 3.42 ERA, 3.3 K/BB and 1.07 WHIP show the potential he has. I like him for a 3.78 ERA and 167 Ks.
Josh Reddick
I believe part of his decline was due to the wrist injury. He wont be 2012 Josh Reddick, but I dont need him to be.
Yasmani Grandal
Happy to have him as my second catcher in a two-catcher, 15-team league. The offensive upside is still plentiful with Grandal, even if I have to wait a few weeks to reap the rewards.
Phil Hughes
Check the home/road splits. Enough said.
Chris Young
If he bombs, so what? Getting an outfielder with 20/15 ability in the 25th round is fine by me.
Tyler Clippard/Jake McGee
Low-ERA/Low-WHIP/High-K relievers. Do yourself a favor and draft a few instead of grabbing that near-5.00 ERA guy who might strike out 150 batters.
Lucas Duda/Miguel Sano
My fliers of the draft. Duda obviously needs an Ike Davis trade or Juan Lagares demotion for real value, but either could still happen. Sano has power for days, and while I might have to stash him on the bench for a while, Wil Myers proved the validity in the saying good things come to those who wait last year.
Full Roster (Draft Board)
C Yan Gomes
C Yasmani Grandal
1B Ryan Howard
2B Robinson Cano
SS Troy Tulowitzki
3B Brett Lawrie
MI Matt Carpenter
CI David Freese
OF Jason Heyward
OF Shane Victorino
OF Curtis Granderson
OF Alfonso Soriano
OF Dexter Fowler
UTIL Josh Reddick
SP Adam Wainwright
SP Matt Cain
SP Zack Wheeler
SP Chris Tillman
SP Yovani Gallardo
RP Glen Perkins
RP Rafael Soriano
RP Tyler Clippard
RP Jake McGee
OF Chris Young
1B/OF Lucas Duda
3B Miguel Sano
SP Ricky Nolasco
SP Nathan Eovaldi
SP Phil Hughes