Chris Paul Expected To Return Sunday For The Clippers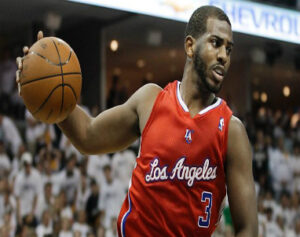 Assuming there aren't any setbacks in the next couple of days, Paul will re-join the Clippers on Sunday when they take on the Philadelphia 76ers at home.

It will give him roughly a week to make sure he's healthy enough to be back with the team and get ready for the All-Star Game in New Orleans on February 16. From ESPN Los Angeles:

"Point guard Chris Paul, who has been sidelined since Jan. 3 with a separated right shoulder, likely will return to the starting lineup Sunday when the Los Angeles Clippers play the Philadelphia 76ers."
For more on this story visit: Zach Harper, CBS Sports