Canada Outlasts USA's Rally To Win 3-2 In Women's Hockey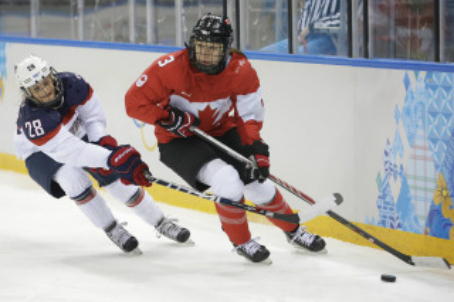 The U.S. women?s team was able to bottle up Canada?s attack for two periods, but their rivals pulled away in the final frame, ultimately winning 3-2.
United States forward Hilary Knight gave her team a 1-0 lead, giving her a goal in every U.S. game so far (three in three contests). Anne Schelper scored a 3-2 goal with a little more than a minute left and Jessie Vetter made some big saves, but neither efforts were enough to secure a win.
For more on this story visit: James O'Brien, NBC Olympic Talk