Bulls GM "Disappointed" Boozer Went Public With His Feelings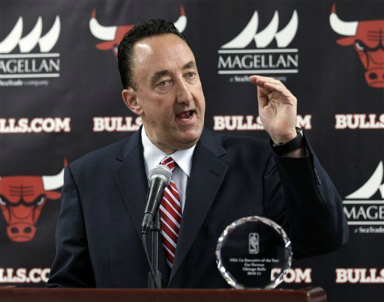 Carlos Boozer doesn't like how much time he gets -- or doesn't get -- in the 4th quarter and he expressed his opinions.
Bulls general manager Gar Forman wished Boozer wouldnt have aired the teams dirty laundry in public, he said at an event as reported by CSNChicago.com.
Im disappointed that Carlos didnt keep that in-house, Forman said. I think weve seen Tom does a terrific job managing guys roles, managing their minutes. In that situation, Taj has played very, very well.
For more on this story visit: Kurt Helin, NBC Sports Pro Basketball Talk