Bucs Sign Former Bears DJ Moore and Steve Maneri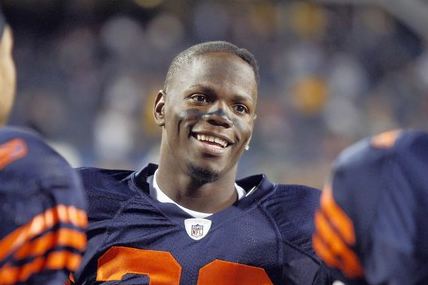 The Tampa Bay Buccaneers have signed cornerback D.J. Moore tight end Steve Maneri,two players that have some history with the newly-assembled Bucs coaching staff and front office.
For Moore, a Lakeland native, it's aBears reunion and a chance for revival.He spent four seasons playing for Bucs head coach Lovie Smith in Chicago. Back then, Bucs cornerbacks coach Gill Byrd was the assistant defensive backs/safeties coach while Smith's son Mikal was the nickel backs coach.
Under their tutelage,Moore flourished as a stellar sub-package performer, particularlyplaying the nickel,recording 115 tackles, 10 interceptions, two pick-6s, 22 pass breakups, a sack and a forced fumble.
A fourth-round draft out of Vanderbilt in 2009,Mooresaw action in 45 games with two starts. The Bears opted not to re-sign him as a free agent after he lost his job to Kelvin Hayden.
He spent the 2013 season with the Carolina Panthers, where heplayed intwo games before his release in October.
Considering Coach Byrd's comments to Sports Talk Florida about the nickel position being a priority in today's defenses, you can see why this signing makes a lot of sense for Tampa Bay, a team that's had a bit of a drop-off after its two starting corners and could use a true playmaker in that spot.
Like Moore, Maneri also has a history with the Bears.
Maneri spent the 2013 season in Chicago,seeing action in four games, including one start. Prior to that, he spent two years in Kansas City, playing in 19 games with nine starts, recording six receptions for 52 yards.
An undrafted free agent out of Temple, Maneri entered the league in 2010 as an offensive tackle with the Houston Texans. Hedid not survivefinal cuts and wasclaimed off waivers by New England while Bucs GM Jason Light was serving as a personnel executive.
He would spend the 2010 season on the Patriots practice squad before beingwaived the following season.
At 6-foot-7, 280 pounds, Maneri isa traditional in-lineblocking tight end, which should compliment Tim Wright's receiving ability, as well as bolster theBucs' run game.