Archer Loses Control, Rays Fall 2-1 To Red Sox
The Rays fell to the Boston Red Sox by a final score of 2-1 on Wednesday night. It was the 7th time in 9 games that the Rays watched the Red Sox walk off the field victorious in 2013. Chris Archer (1-2, 4.80 ERA) took the loss and the Rays record drops to 35-30. Alfredo Aceves (3-1, 5.58 ERA) earned the victory and with the win the Red Sox improve to 41-26.
Chris Archer lacked control of his pitches and of his emotions in only lasting 4 innings allowing 2R/ER on 4 hits striking out 7 and ? walking 4. ?In his 4 innings of work he threw 103 pitches, 58 pitches for strikes, and threw a 1st pitch strike to only 7 of the 20 batters he faced.
The big blow came in the top of the 3rd when Daniel Nava delivered a 2-run 2-homer to give the Red Sox lead that they never relinquished. After allowing the 2-run home run to Nava Dustin Pedroia reached on an infield single and David Ortiz walked.
Archer responded by striking out Mike Napoli to end the inning and showed youthful exuberance as he walked off the mound.
The emotions continued to run high for Archer as he struck out Daniel Nava to end the 4th inning and was extremely emotional as he came off the mound as Daniel Nava just stared out at the mound. ??Joe Maddon was asked about Archer's emotions saying that he has no problem with it "but do it with respect."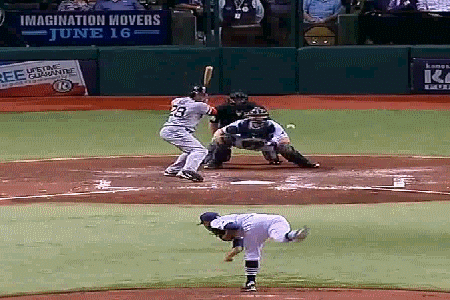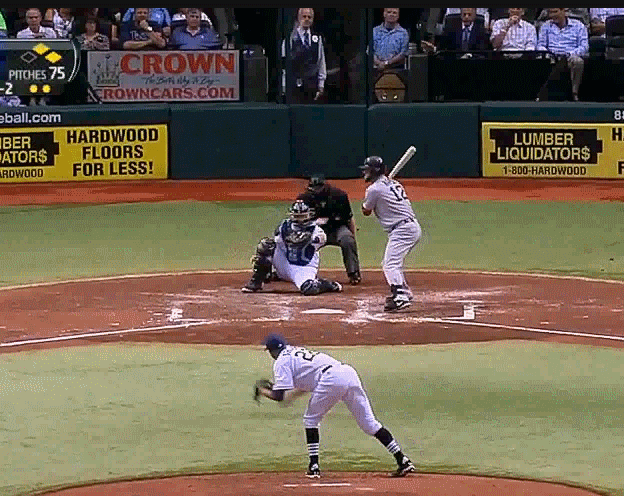 After the game Archer was asked if he felt he was trying to do too much in facing the first place Boston Red Sox to which he responded "nah, the opponent doesn't really, but it does to an extent but, for some reason I just got out of character regardless of who the opponent is."
The good news for the Rays is that their bullpen continues to resemble more of the 2012 bullpen. After Archer only lasted 4 innings the bullpen held the Red Sox off the board over the final 5 innings allowing only 1 hit striking out 4 and walking 0. Kyle Farnsworth worked 1.2 innings, Jamey Wright 0.2 innings, Jake McGee 0.2 innings, and Joel Peralta and Alex Torres each with a scoreless inning.
The Rays offense was held to a single run on Evan Longoria's 13th home run on the season.
[iframe src='http://wapc.mlb.com/shared/video/embed/embed.html?content_id=27972961&width=400&height=224&property=mlb' width='400' height='224' frameborder='0']
Joe Maddon views the series as proof that the Rays can play with anyone saying "I think this series indicates that we?re right with them, but we ?have to prove it on the field. We definitely can play with them or anybody?both leagues. I don?t care who it is, where it is, we can play ?with any team in major league baseball and beat them. But we have to prove it on the field. ?That?s a game we didn?t get the hits we needed. We finally did pitch, although it was all about the bullpen because Archie really had a tough day today."
The Rays begin a 4-game series with the Kansas City Royals on Thursday night and will send Jeremy Hellickson (4-2, 5.18 ERA) up against Ervin Santana (4-5, 2.99 ERA).