Adam Silver: 'Cuban Input Has Been Hugely Beneficial To NBA'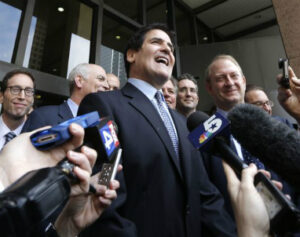 His predecessor David Stern publicly butted heads with Dallas Mavericks owner Mark Cuban, but new NBA commissioner Adam Silver says Cuban is good for the league.

"There has been some public stuff around the edges between Mark and the league," Silver said, "but Mark's input has been hugely beneficial to the league in so many areas the public will never hear about."

Silver said Cuban was one of the first true owner/fans who was 100 percent invested in his team.
For more on this story visit: Darren Rovell, ESPN